First of all, Happy Labor Day! This weekend has flown by as I've tried to catch up from the first few weeks of school. (I have a ways to go.) I'm off again Wednesday so this will be a short week and I hope to keep the momentum going all week. 🙂
It has almost been a year since I had one of my most memorable and fun experiences as a blogger…a private blogger tour of The Container Store! I was so excited to be invited, to get an email from one of my favorite stores! The event did not disappoint, and aside from the amazing food, the gift card, and getting to see the beautiful displays set up for the party that evening (which I had to miss for trick-or-treating with my daughter), I learned so much about some of their most popular products. A store that large has so many treasures that can be lost if you don't know what you're looking at. Having features of some of the products highlighted in the tour was so eye-opening and made me love The Container Store even more!
I decided to remember the day and maybe help you as you do your back-to-school organizing or get ideas for Christmas gifts. These are a few of my favorite Container Store products that I use every day!
This post contains affiliate links. If you click through and make a purchase, I may make a commission at no additional cost to you. Please know that I only promote products that I personally use and recommend. The opinions in this post are 100% mine.
Water Hyacinth Bins
A few years ago I swapped the baskets I'd used for about 15 years (maybe more). I knew that good baskets were a great investment, because I'd used the previous baskets in various rooms and various ways for a multitude of things, and they were still in good shape. (I was just mostly just ready for a different look.) I used them for toys, winter hats and gloves, beach towels, craft supplies, bathroom items, cleaning products…on and on. They served me well and now they're serving someone else well, too. And I found a great new line of baskets to replace them!
When looking for a great organizing basket, my criteria are:
That the sides are squared off (rather than tapered) so that they fit side-by-side on a shelf and every inch is utilized for storage space. (I learned this tip from my last set which were slightly tapered.)
A timeless look and neutral color so that it doesn't go out of style and will go with everything, no matter how many times I change decor.
Sturdy construction reinforced with wire.
Woven material that is durable and not easily broken. (This is especially the case if you plan to use them for toy storage.)
Reasonable price…I expect to invest in a good product, but since I purchase several to use all over, I don't want to break the bank, either!
Click this photo to check them out!!!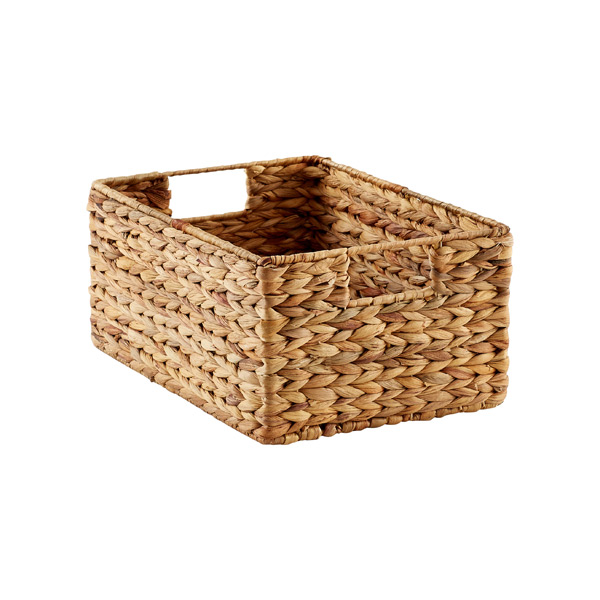 The Container Store was a great place to find my next baskets because they have such a big selection, and I have been very happy with my choice to go with these Water Hyacinth bins! (Here's a post showing how I used them for craft supplies and how I made my tags!)
Acrylic Organizers for the Bathroom
As with the baskets, versatility is the name of the game for me when it comes to organizing. I love items that I can repurpose somewhere else if I change my mind. I also like organizing items that look great, are easy to maintain, and as an added bonus, have the ability to be somewhat "customized". Enter acrylic organizers!
I love acrylic for my desk, too, but the above four items I use in my bathroom. Because they're plastic they're easy to clean, and since they're clear, it's easy to see the contents. If I want to jazz them up a bit, I can add shelf liner to the drawer below. From top left going clockwise, this is how I use them: Nail Polish Riser – love this for storing my essential oil rollers; Stacking Drawer Organizer – to organize and divide the drawers (toothpaste & floss picks, contacts, etc.); Amac Boxes – I use the bottoms to hold items in the taller drawer, like q-tips, cotton rounds, and smaller bottles of hair product; Acrylic Makeup Organizer – this isn't the exact one that I have, but I use a very similar one for my foundation and powders, brushes, eyeliner & mascara, concealer, etc. This one is actually better than mine because it has a drawer! I could use that for my eyeshadows. I show how I use the drawer organizers here. I just realized I haven't shared my oil organization in the bathroom…whuuuuuu?? Added that to my list of to-do's, but here's a pic! (Disregard the dirty shelf…that whole thing is going to be demolished and rebuilt if I have anything to say about it. ;))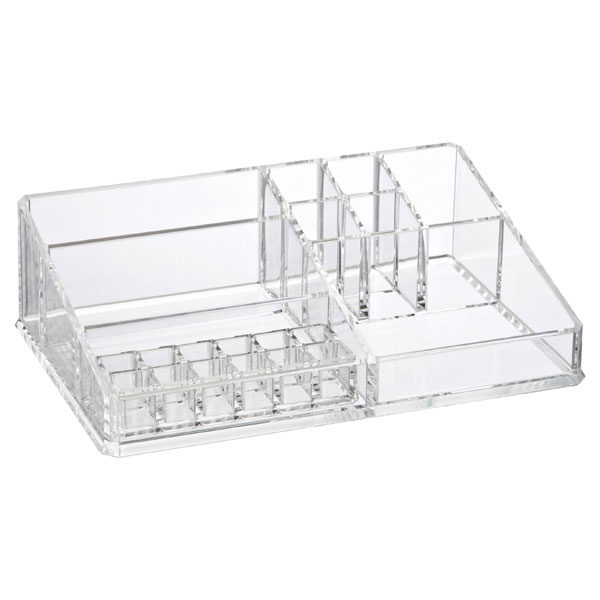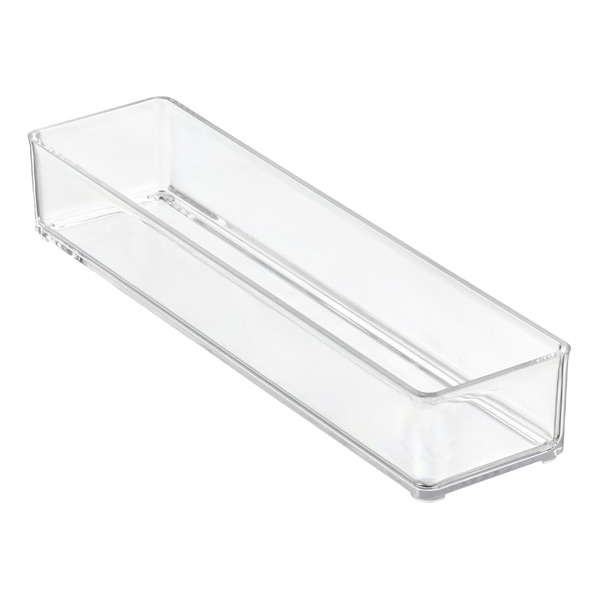 Hydro Flask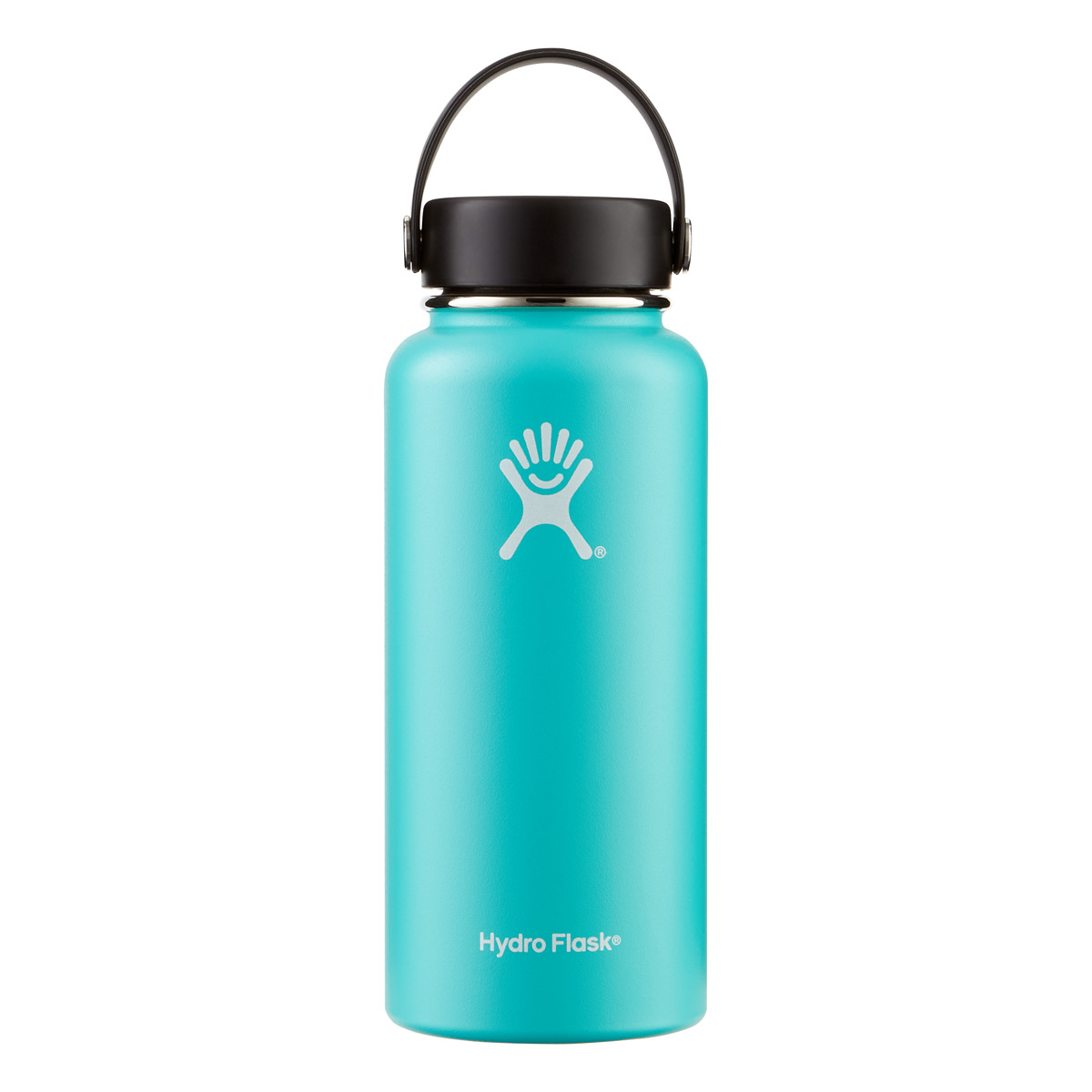 This is the mamba jamba of all water bottles. I use this EVERY. DAY. What I love about it? First, it's stainless, so I can add essential oils to it without worry, keep drinks hot or cold for a LONG time, and it won't break when I drop it (which, for the record, I've done several times). Second, it's ginormous. It holds 32 oz, so I was able to replace the two water bottles I was hauling to work in order to try and keep my water intake up (and not drink the school tap water). I can take it for a day of shopping or to a workout and not worry about running short of fluids. Oh, and it's my color. ?
There are tons of other things I love at The Container Store…if you haven't been, you should check it out! Now I'm off to enjoy Labor Day with family. Hope you all have a great day!